Wayfarers Demo
A downloadable game for Windows and macOS
Perry, a boy determined to travel all 7 realms of Pangaia to find his mother's people, finds himself in the middle of a conspiracy. Accompanied by two other young adventurers, Archie and Lily, Perry sets out to uncover the truth behind his mother's fate.
| | |
| --- | --- |
| Updated | 4 days ago |
| Status | Prototype |
| Platforms | Windows, macOS |
| Rating | |
| Author | Wayfarers |
| Genre | Visual Novel, Adventure |
| Made with | RPG Maker |
| Tags | 2D, demo, Fantasy, RPG Maker, Story Rich, Top-Down, Top Down Adventure, wayfarers |
| Average session | A few minutes |
| Languages | English |
| Inputs | Keyboard, Mouse |
| Accessibility | Subtitles |
Download
Click download now to get access to the following files:
Wayfarers Demo Windows
188 MB
Wayfarers Demo Mac
322 MB
Comments
Log in with itch.io to leave a comment.
Do you have any tips for making a map?
I feel my maps are mediocre at best but I think what's been helping me out a lot is looking at maps from other RPG Maker games.
Not to directly copy the maps but to get ideas on what kind of ways to utilize the tilesets in order to create towns and rooms with your own personal touches.
When I first started, I kept getting told my maps had too much empty space.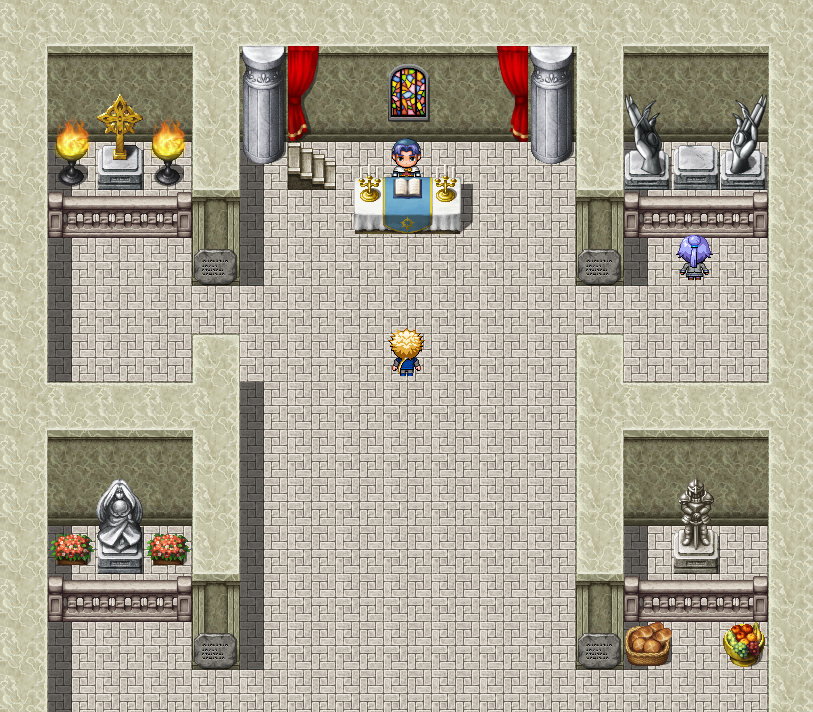 This was one of the first versions I made of the Universal House of Worship where there was just too much unnecessary space. Made the map feel barren and incomplete.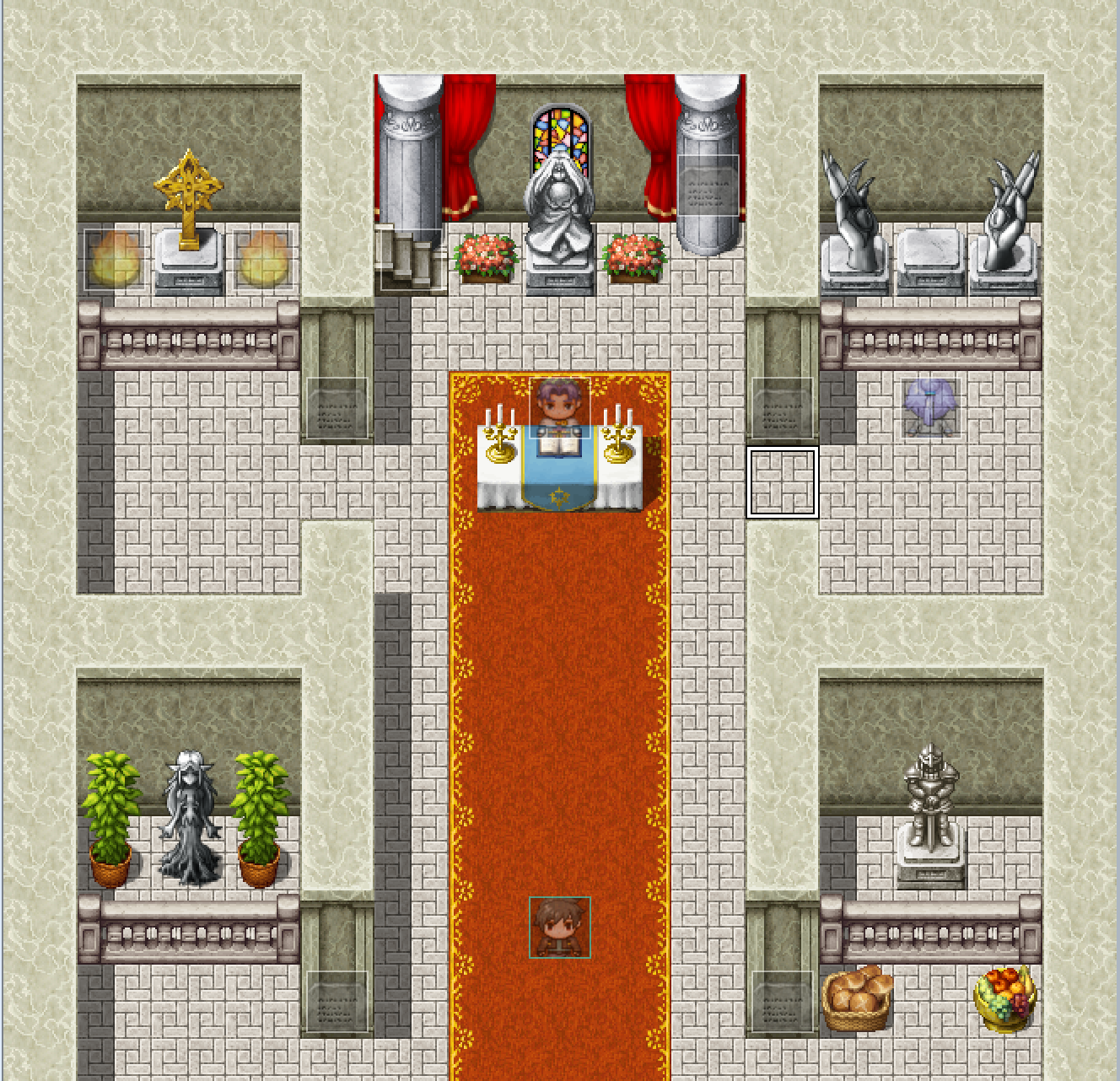 Here's a newer version where I added a carpet on the main pathway and narrowed it down to minimize that empty feeling. I'm thinking of putting some other statues or decorations on certain parts of the pathway but still on the fence about it.
Hopefully this helps.
I got to admit, the coin store owner guy had me dying! The story is very compelling, and I wish there was more to it...

Although, I really did enjoy reading the comics that were pushed out, but as for the game... I really see potential!

:P
Glad to hear the coin store owner did his job. Also really glad to see you enjoyed reading the comics. I actually would love to make another comic someday, maybe I'll return to it once I finish the game.
Here's hoping the completed game will live up to its potential!
Im new to RPG Maker games and not the biggest fan of RPGs in general so I'm suprised to say that the story so far has really gripped me. I love how each character's individual story is introduced, culminating in them all meeting at the warehouse. I wish there was more to play!
P.S. I also heard about this through the below mentioned youtube video.
Well, I played your demo and here's my thoughts. So far, you have crafted a fascinating story that grips the reader from the start, along with some great characters. I'm a huge fan in particular of Archie. He's just so wonderfully eccentric. (or possibly a robot? xD)
My only complaint was when, at the end, Perry decides to go home, you don't really get directions or a hint at which house is his. Otherwise, everything played well and really set up the story for more. I'm actually looking forward to the full game.

Regarding going to Perry's home I felt the same way. But then I remembered that the bartender mentioned it along with the location of the warehouse. I suppose there could have been a reminder though.
That's definitely a good thing to bring up. I'll look into making it more apparent on how to get to Perry's house.

Also thank you for the feedback on my game!
Your video was featured in this video, and this player had praised your game heavily.
Oh my gosh!! I loved it!! I saw it featured on a youtube video, and it got good praise, so I decided to check it out and I'm glad I did. The writing and pacing is excellent, and I was incredibly invested from start to finish. I've always loved rpg maker games, and have played quite a few, but this game felt really fresh. (Also the goods/gold shopkeep made me laugh out loud.) Good work! can't wait to see final game
Wow! Thanks so much! This comment really made my day!
I haven't had much time to work on this, lately, but that youtube video and this comment is motivating me to invest more time into it.
Feedback of the game is greatly appreciated.
Keep it up, looking foward to it!